Vertical racks lines have an acknowledged use-flexibility as it can be adapted to several branches processes. Galvo Service offers design and manufacture solutions specifically designed according to the required productivity, the available amount of space and obviously to the required process.
Design choices are always orientated to provide a reliable product, an easily modifiable and expandable one, and of course maintainable over the time. According to our current production department's organization we are equipped to manufacture and handle efficiently parts up to 12 tons and about 20m.
Thus we are able to manufacture vertical lines of any size within the portability limits of any single part of the line.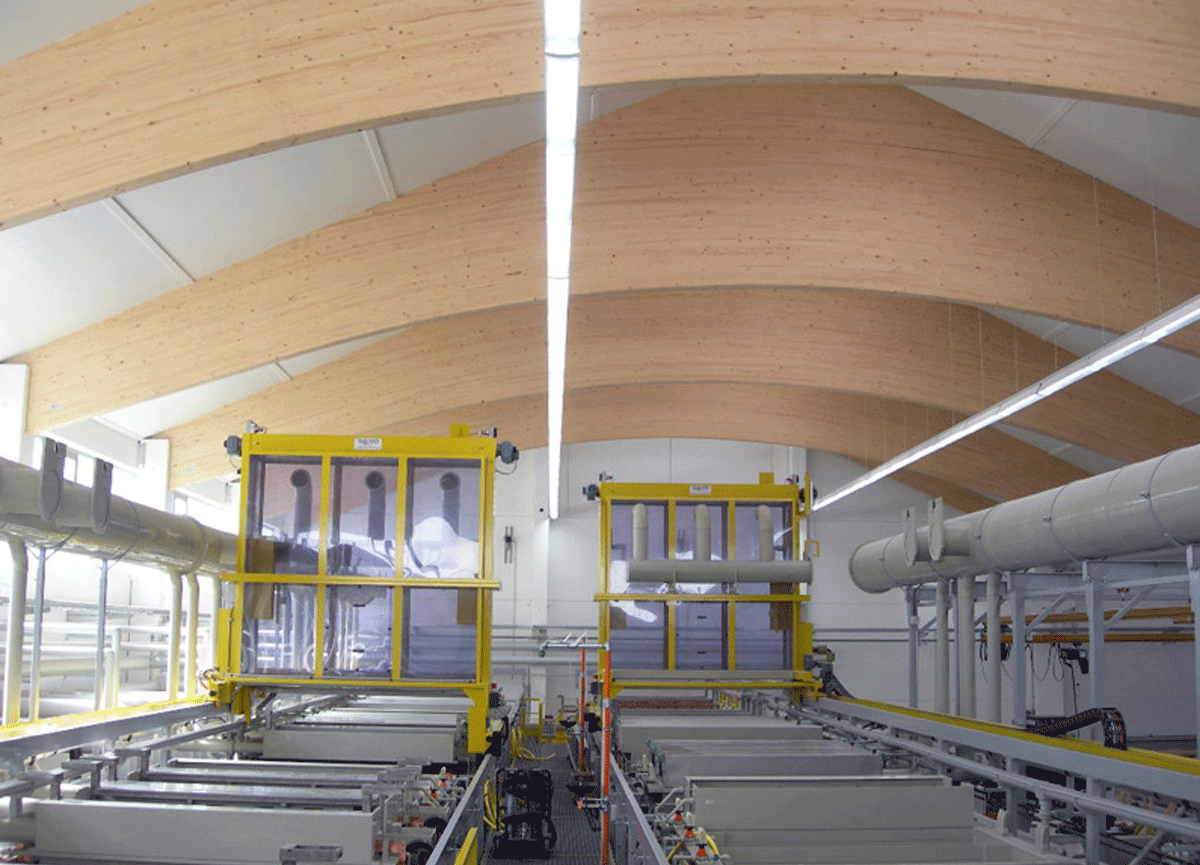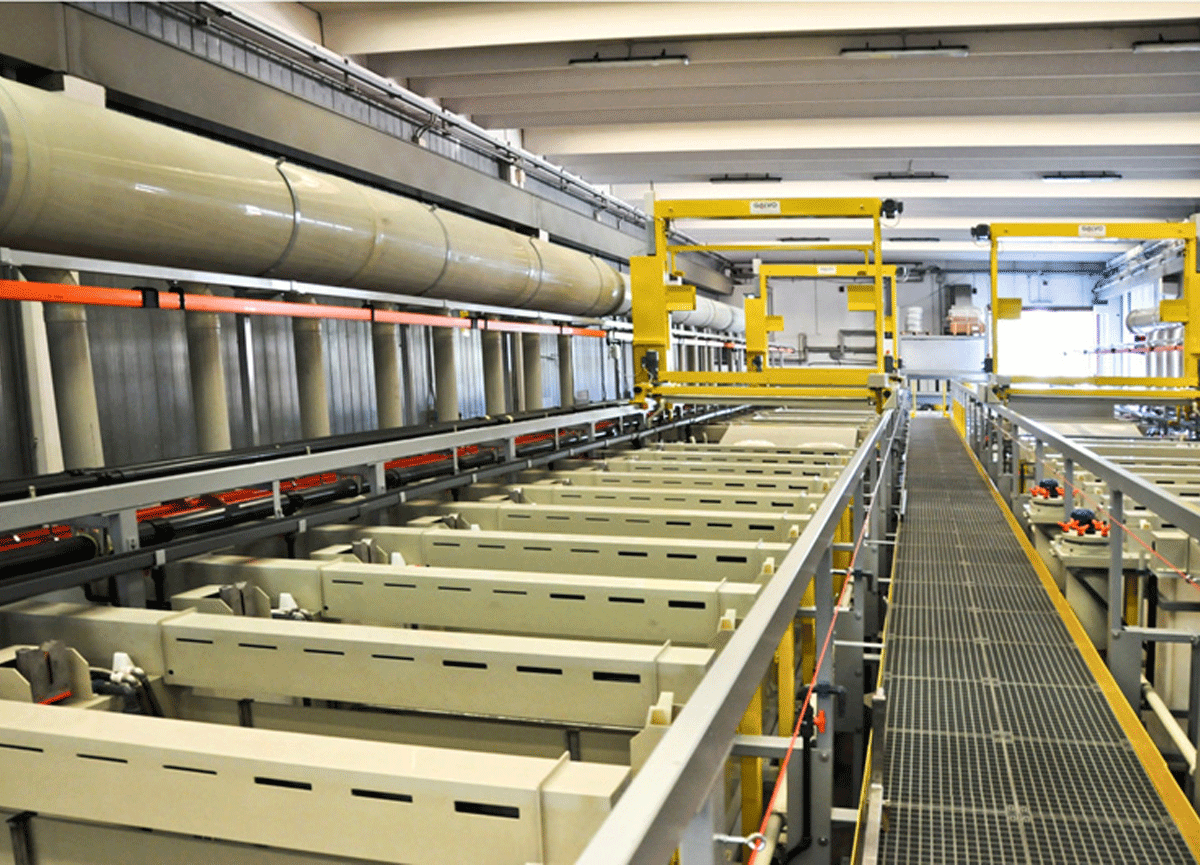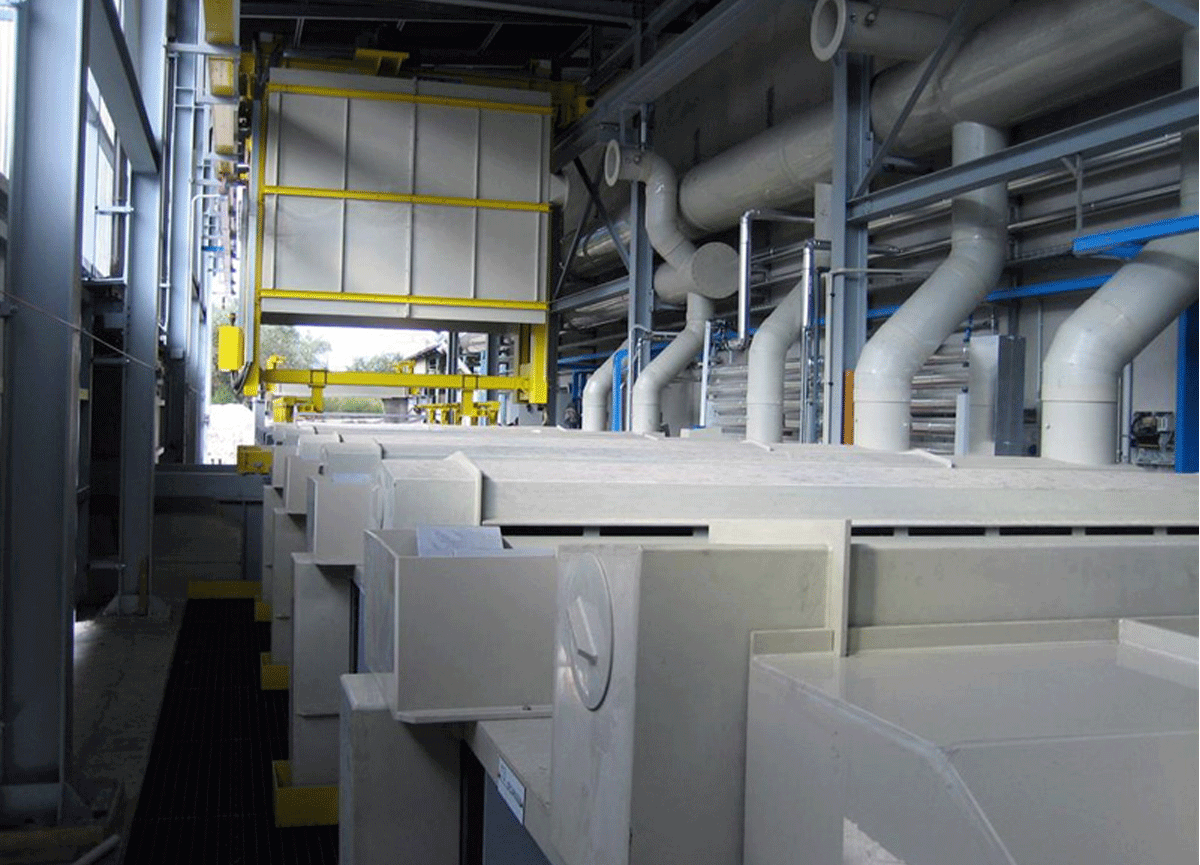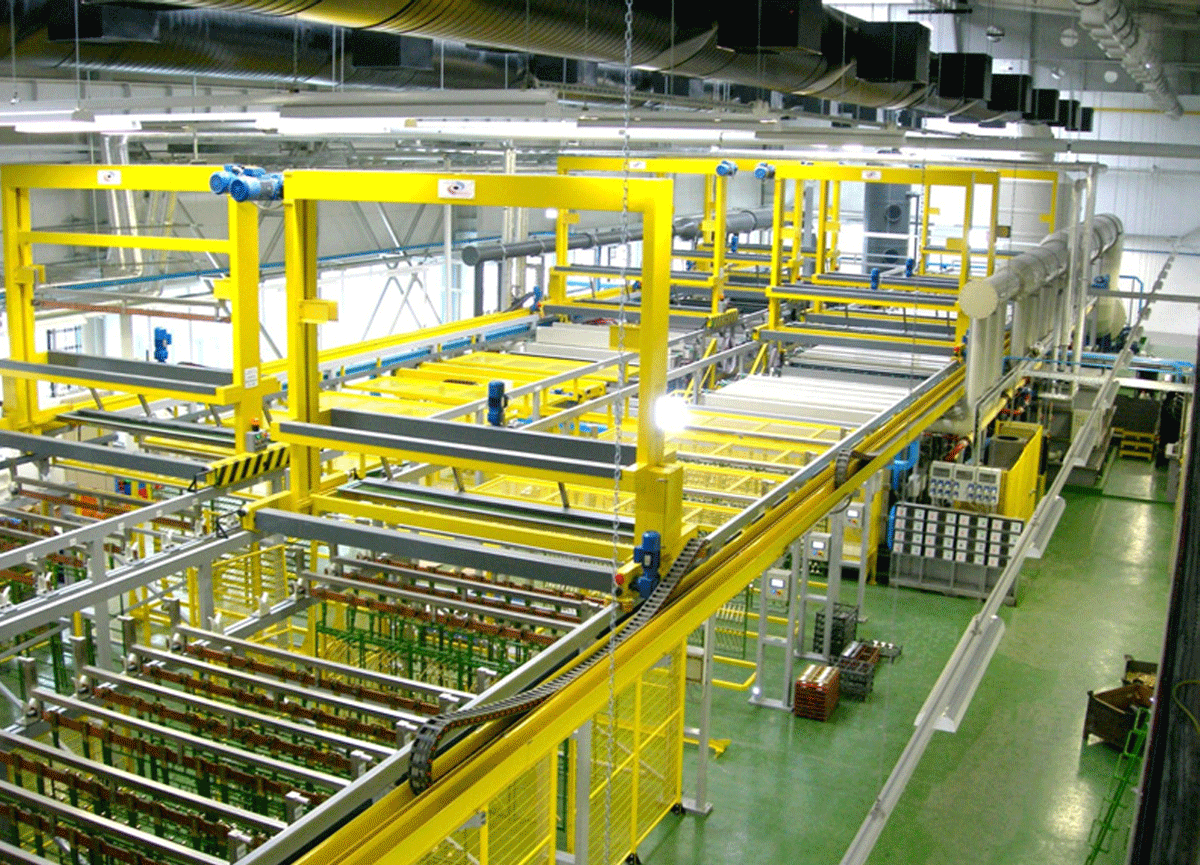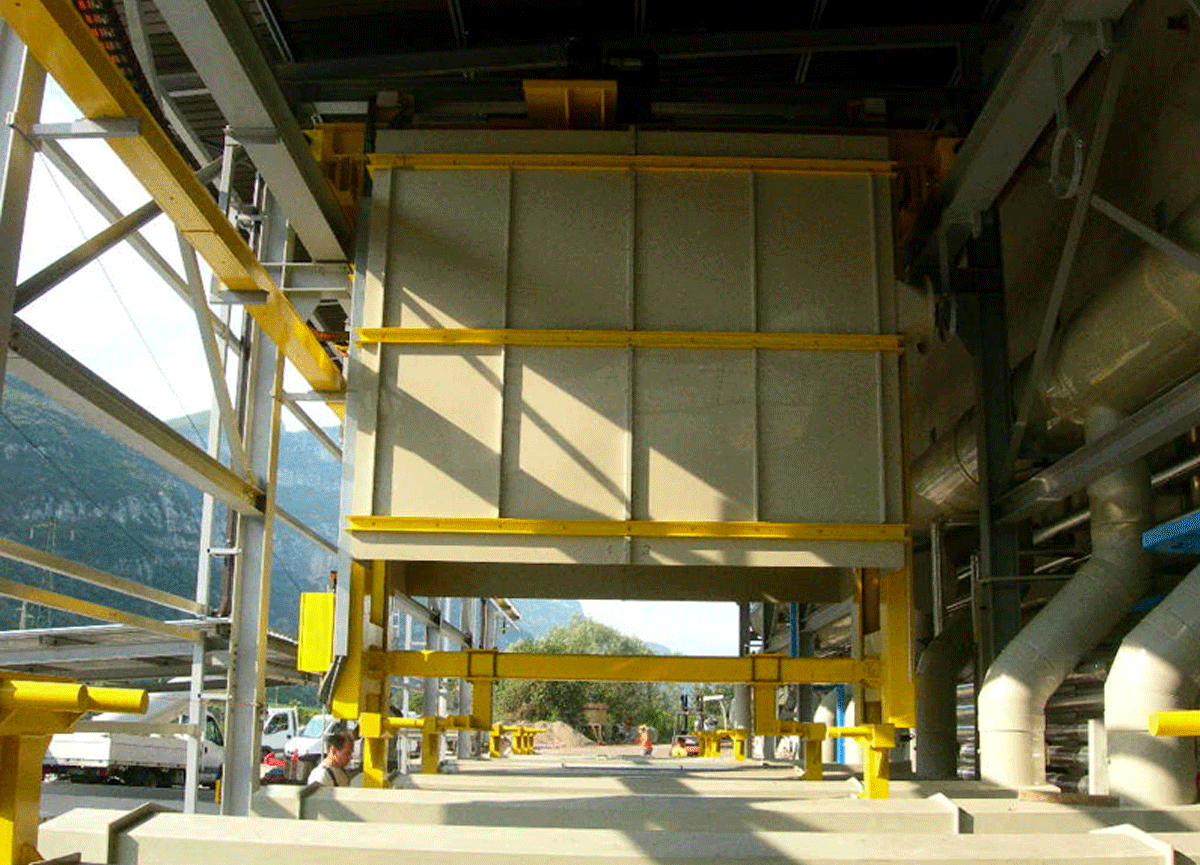 Application areas
Sanitary
Armaments
Automotive
Naval Applications
Furniture
Building
Eyewear Branch
Fashion Accessories
Mechanical Industry
Processes
Nickel and Nickel + decorative Chrome
Chromium 6+, Chromium 3+
Chemical Nickel
Hard Chrome
Copper, Copper Nickel, Copper Nickel Chrome
Acid Zinc, Alkaline Zinc, Nickel Zinc, Iron Zinc
Brass
Silver
Gold
Aluminium Anodizing
Steel Burnishing
Phosphating
Special treatments for the aviation industry
Degreasing
Pickling lines
Sulphur-tartaric oxidation
Sulphur-boric oxidatio
CERN
We manufactured for the worldwide largest Research Centre a galvanic line destined to the finishing of the surface of very complex items according to equal, if not even higher, standards as those ones being applied in the aerospace industry.